WoT   /  Articles   /  How to get an Object 279(e) | Ez-Play
How to get Object 279 (E) for personal combat missions
Absolutely any WoT player knows that combat missions on the four-track monster 279 cause a lot of problems and in some cases even the most fierce extras cannot complete certain tasks for hours / days / weeks. Let's figure it out, as well as getting the Object 279e less cumbersome.
How to complete personal combat missions on Object 279e
There are 3 official ways to accomplish individual combat missions for Object 279 e. Which we will talk about below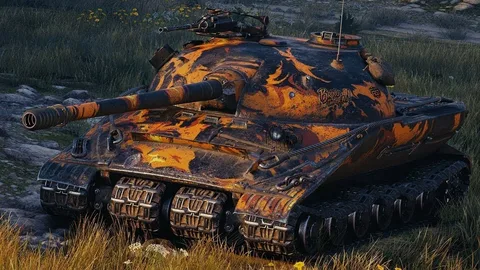 Option number 1 - passing alone
In fact, this is the main method of performing personal combat missions. Here, without exception, everything is simple: pick up a task, get acquainted with the conditions, find a suitable tank in the hangar and go into battle. The only obstacle to face is time. Each mission will have a different number of battles. For 1, spend 2-3 battles, for another you will need about 200-300.
The tasks in this operation are very difficult, literally at 7-8 steps you can face insurmountable difficulties
Option number 2 - help from Soviet platoons
If there are comrades-tankers tested by business and time? Then do not hesitate to invite them to assist in the passage of personal combat missions 2.0 on Object 279. A well-played and well-equipped platoon increases the chances of completing a particular task. Bear in mind that a competent choice of technique is very important here. For example, in the task of detecting and also assisting there is no reason for your co-platoon commander to also take LT, and when performing tanking tasks, it is most correct to put a combat friend on some MT. In addition, it is important to consider that collective execution is not suitable for every task.
Option number 3 - Buy Object 279e
This is the least cumbersome process of acquiring object 279e, certainly not the cheapest pleasure. The price of the object 279e from scratch is 430 dollars, but it is worth it. This is one of the most powerful Tier 10 tanks. And also if you already have completed tasks, you can simply buy the necessary ones, and the coveted tank in your hangar!
Service on the site
Where to buy Object 279 early? Our team is ready to help you get the Object 279e. By following our recommendations, you can avoid being banned , and get a tank, as well as a large number of fights for a great result, to place an order, click here - push
Rewards for completing personal combat missions Object 279 (e)
Firstly, you will receive one of the most powerful tanks in the game, and secondly, a huge amount of silver, a little, a lot, about 15 million silver. In addition to silver and a tank, you will receive a huge amount of ammunition, additional rations, blueprints and more.
Combat characteristics
Firepower The tank's weapon is perfect for close combat: the rate of fire is well balanced with one-time damage - you won't have to wait long for the next shot. The accuracy as well as the aiming characteristics are also quite comfortable. The weapon makes it possible to effectively resist a large number of opponents in frontal fire due to the armor penetration of the basic projectile. Booking is decent and also, so to speak, projectile resistant. The size of the given reservation exceeds 300 mm in the upper frontal part. And there is no NLD. In a literal sense - in its place is the chassis. Armor, in general, is plentiful, but do not forget to tuck the hull or apply relief / cover in order to play from the tower - this will seriously increase the chances of survivability. Well, with a margin of health points, everything, without exception, is also good Appearance . Of course, you just look at him - this is a real monster. On its own 4 tracks, of course still with a similar evil weapon, as well as reliable frontal armor, "Object 279 (e)" is actually amazing.
And also we have prepared for you similar guides for each tank for LBZ
1 T28 CONCEPT
2 Chimera
3 Excalibur
4 Stug 4
5 Ob.260
6 T-55A

And that's all! Share with your friends if you liked this article!
Comments for the site Cackle