WoT   /  Articles   /  How to get a Excalibur | Ez-Play
How to get Excalibur for personal combat missions
The original Excalibur tank (Tier VI) can be purchased by defeating 3 finishing personal combat missions, as well as placing the purchased order forms in the 4th finishing mission. Each order form stands out due to the implementation with honors of the final, 15th task. To complete each task from 1 to 14, 1 order form is required. For the final task of the "Second Front" campaign - you need 3 papers of the order. In this article we will analyze only the difficult tasks for obtaining Excalibur.
How to get TD Excalibur
We draw your attention to the fact that the tasks are not divided into classes of technology, as it was before, but according to nationality. Now, in order to acquire a tank, you need to upgrade or have tanks of almost all nations.
Block: Japan and Germany.
Coalition: Italy, Sweden, Czechoslovakia and France.
Alliance: Poland, UK and USA.
Union: China and the USSR
Excalibur as a tank?
The Excalibur is a British Tier VI tank destroyer in World of Tanks and the first award-winning tank for personal combat missions in the Second Front campaign.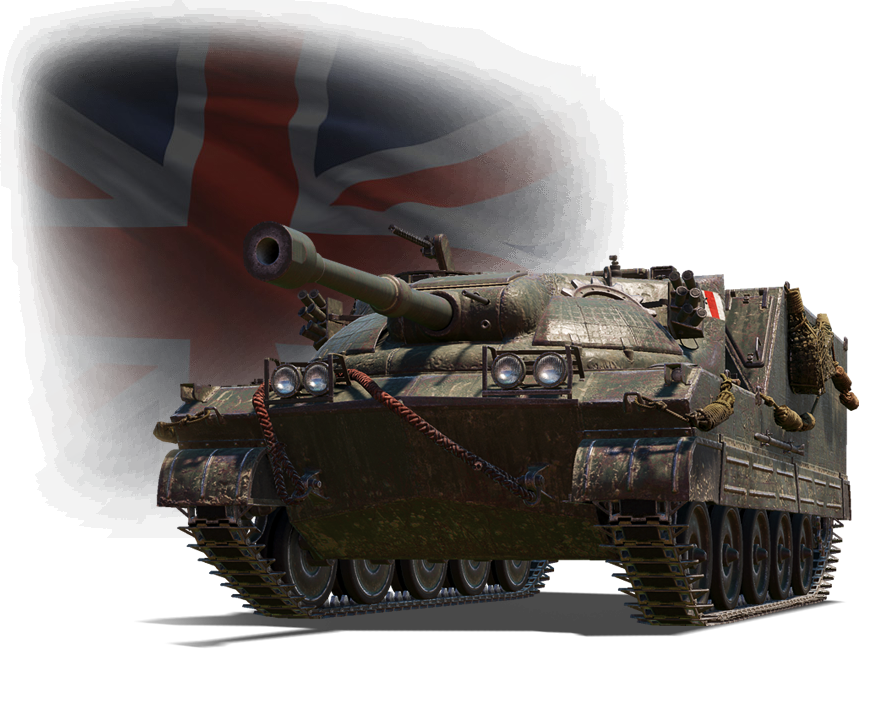 This is one of the strongest Level 6 TDs out there and is obviously worth sweating for. It is quite mobile, has a lot of damage, which makes it a good item for your collection of premium tanks.
Block tasks
In combination, block difficulties can meet you in the following tasks. Block 7 - Block more damage than any of the allies, 10 times. Block-14 -Block 2 times more damage than the health of your own car, 7 times. Heavy tanks and tank destroyers with powerful armor, such as MAUS and armored weights below the level, are suitable here, E-100 and E-75 are also good for this. The best maps to complete are the cities where you can "tank" from the side. Block 15 - Earn a total of 15 Battle Hero awards and / or epic medals. The main medals for which it is worth keeping the benchmark are "Support" and "Main caliber". Based on experience, I can note that E50 and T 55A are more elementary for performing these tasks, since they have good damage per minute, as well as excellent accuracy, and therefore inflicting damage on them is extremely simple.
Alliance tasks
Among the tasks, Alliance-15 stands out, this task is probably the only obstacle to the passage of this branch. Alliance-15 - get the badge of excellence "1 degree" or higher 7 times. Here you can cheat a little, you need to use the most unpopular tanks, since they have a very small experience threshold for getting the badges of mastery
Coalition tasks
As well as for the Alliance, the only challenge is Coalition 15. Coalition 15 is to earn a total of 15 awards of the "Battle Hero" category and / or epic medals. Everything is the same as with the tasks of the Block branch.
Union tasks
Union 15 - get the badge of proficiency "1 degree" or higher 7 times, the task is similar to the task of the Alliance branch. Actually, the advice is the same, use unpopular tanks, and you will be happy. Good luck dear tankers!
The British Tier 6 TD cannot be purchased in the Premium Shop, since this unique vehicle is awarded for completing absolutely all personal combat missions 2.0 in Operation Excalibur. These players, who have already managed to get this anti-tank installation, leave much more than positive reviews about it, and also persuade them to quickly complete individual combat missions in order to try this miracle of technology in battles.
Service on the site
Where to order pumping Excalibur wot? Our team is ready to help you get Excalibur for personal combat missions. By following our recommendations, you can avoid being banned , and get a tank, as well as a large number of fights for a great result, to place an order, click here - push
Excalibur Personal Missions Rewards
Firstly, you will get one of the strongest pts at your level, and secondly, a huge amount of silver, a little, a lot, about 12 million silver. In addition to silver and a tank, you will receive a huge amount of ammunition, additional rations, blueprints, and more. If you order the passage of personal combat missions from us, in addition to everything that is written above, you will receive a huge number of battles for purple statistics, the percentage of victories and average damage will rise.
And also we have prepared for you similar guides for each tank for LBZ
1 T28 CONCEPT
2 Object 279 (P)
3 Chimera
4 Stug 4
5 Ob.260
6 T-55A

And that's all! Share with your friends if you liked this article!
Comments for the site Cackle