WoT   /  Articles   /  Christmas boxes 2022 | Ez-Play
What's in New Year's boxes 2022
In this article, we will analyze the possible appearance of new tanks in the New Year's boxes, and also talk about the main awards in the New Year's boxes in 2022.
What's in New Year's boxes 2022
In each New Year's box, the player will receive a guaranteed reward - gold and 2 decorations (5th and various random levels). In addition, the loot boxes will contain additional surprises - more gold, a premium tank account, credits, and one of the premium tanks.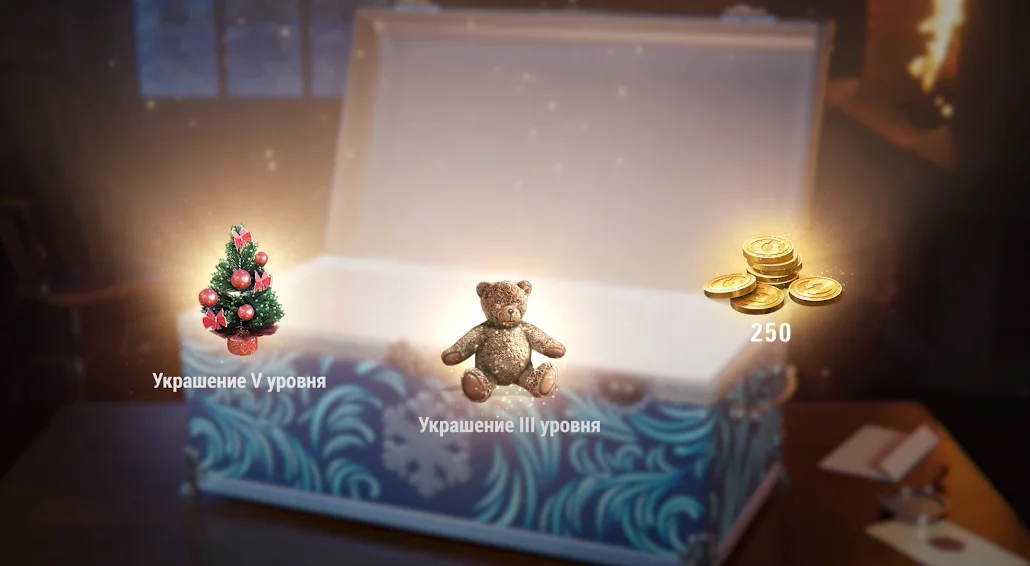 What tanks will be in Christmas boxes
New Year's boxes will contain 100% of such tanks as:
Bat.-Chatillon Bourrasque : French CT with 2-charge drum for fast and aggressive play.
Bisonte C45 : a new Italian premium with a modified reloading mechanism.
GSOR 1008 : New British tank destroyer with a four-round magazine with high accuracy and rate of fire.
ISU-152K : Soviet tank destroyer with enormous destructive power.
Large Box Styles
Each box belongs to one of the styles of this New Years offensive:
New Year;
Christmas;
Eastern New Year;
A magical new year.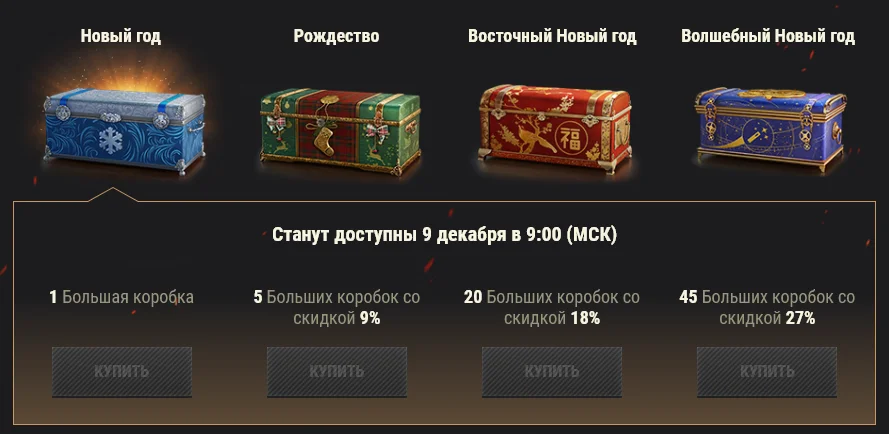 When do wot Christmas boxes appear?
New Year's boxes will appear on December 10, 2022. Already at 09:00 (Moscow time) you will be able to buy the first Big Box and other bonuses of this New Year's offensive in World of Tanks. Gifts will be available in the in-game client and Premium Store until January 12th.
Service on the site
Our team provides assistance for any service in our favorite game, if you need to do something on your game account, please write to our operator at the bottom right!) - push
New tanks in Christmas boxes
New tanks that may appear in New Year's 2022 boxes
M-IV-Y : New premium tier 8 heavy which appeared only on the supertest, and very quickly passed it. It will be a pretty interesting tank with new track mechanics
Caliban : Another interesting vehicle, a high-explosive drum tank with a reload mechanism. You can read more about this tank here
Object 590 : An incredibly interesting premium tank, this is the second tier 9 premium to appear in the game. You can read more about this tank here . If not in boxes, then we are waiting for it in the new winter marathon 2022
If you find a tank in the box that is already in your collection, you can get compensation for it from 900 to 10,200 gold, depending on the model of the tank.
What are the 3D styles for Tier X tanks?
New unique 3D tank styles can be found in the boxes:
Maus;
Conqueror Gun Carriage;
60TP Lewandowskiego;
WZ-111 model 5A;
STB-1.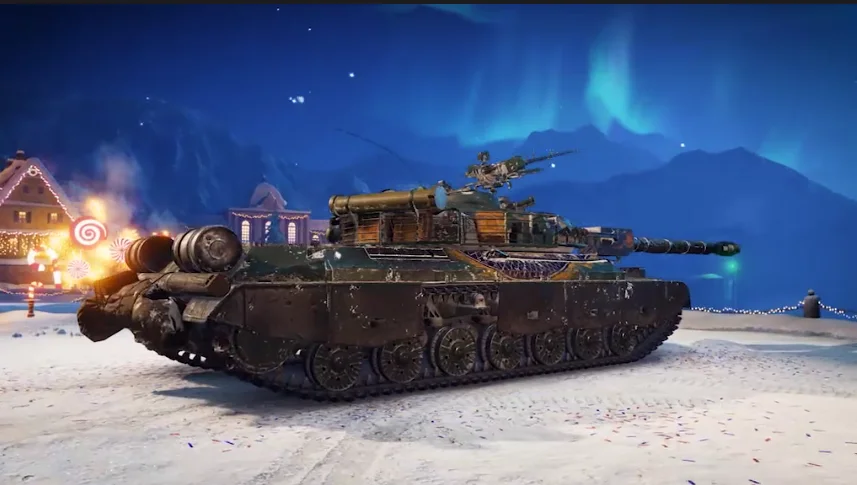 And that's all! Share with your friends if you liked this article!
Comments for the site Cackle