WoT   /  Guides   /  How to pass LT 1 on T55a | Ez-Play
How to pass LT 1 to T55a 2022
Detailed information on how to get the T55A for personal combat missions - a tier 9 tank added to the list of awards for completing personal combat missions 1.0 on your own 2022
LT-1. Only victory (T-55A)
Main condition: 1.Top-3 -Place in the top 3 by experience on your team 2. To win -Kill the enemy / capture or defend the base Honors: 1.Survive -Do not be destroyed as a result of the battle
What and how to perform LT1 on the T-55A
Here, in fact, everything is very simple, you just can take any light tank from level 6 and play as you want. Just light up your team and avoid head-to-head gunfights, try to play as carefully as possible. You can collect a platoon with which you will play together. As a last resort, you can watch how streamers play, such as NIDIN, Sh0tnik, and others.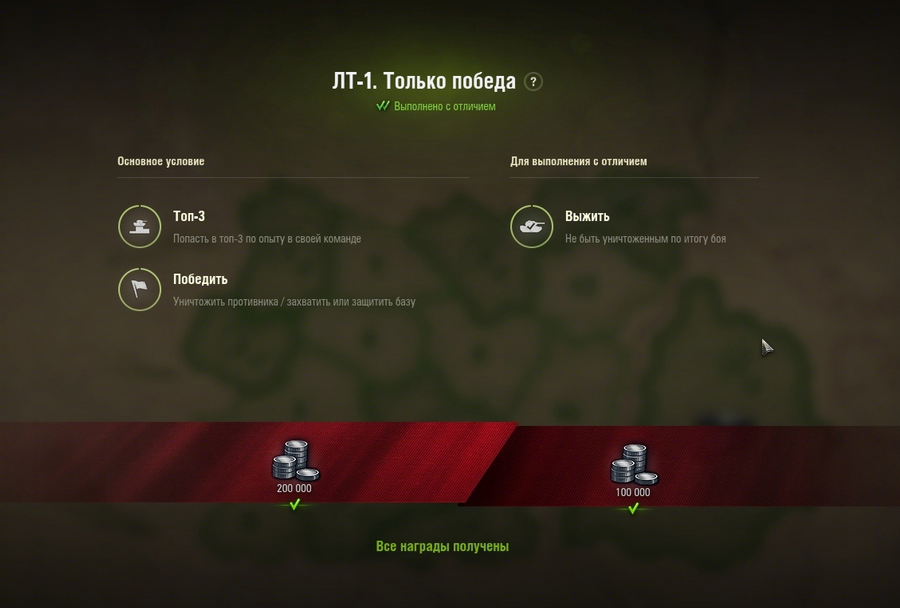 Service on the site
If you suddenly cannot complete personal combat missions 1.0, or if you have some other problem, you can always contact us for help. We are always happy to help you - push
Reward for completing LT-1 on T-55a
For the main condition you receive 200,000 credits, and if you fulfill the additional condition, then you will be given another 100,000 credits.
And that's all! Share with your friends if you liked this analysis!
Comments for the site Cackle