WoT   /  Guides   /  How to get the M60 tank for the global map | Ez-Play
How to get the M60 tank for the New winter event gm 2022
Let's start with the fact that the M60 tank is an improved version of the M48 tank It has a more accurate gun and higher penetration, also its maximum speed is 65 km / h The tank can be obtained in three ways:
Play on your own and get the M60 tank for the global map at the upcoming winter event 2022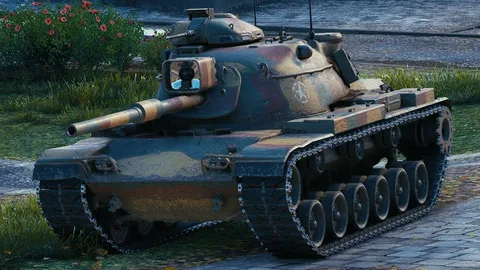 You can play in your clan and try to get a tank on your own, if you are not a member of a clan, then you will have to find an active clan, first of all, you need to look at the ukrp clan area, whether they are playing at lvl 10 or not (if the clan plays with them have experience and they understand how the battle takes place at the event) You also need to look at the statistics on the main battery (it must be at least 50% of victories, if it is lower then the chance of getting a tank in such a clan is very low)
What will be required of you if you decide to order this service from us
Minimum 3-4 tanks lvl 10 (exceptions may need to be discussed personally with the operator)
Premium account for at least 10 days
Sufficient Silver
Other two ways how to get M60 for a global map
Service on the site
Use our services and play in our clan personally, then the probability of getting a tank will be 100%, as well as playing in a platoon with clan members and a large number of clan reserves
You can also use our services and entrust your account to us so that we ourselves would play for you, since you will have to play a lot and for a long time and not rarely until 2-3 o'clock in the morning (this way you will save not only time but also nerves) - Push
For more information, please contact the operator's chat or the contacts in the section on the website.
And that's all! Share with your friends if you liked this analysis!
Comments for the site Cackle