WoT   /  Guides   /  How to get the Carro 45t tank for the 2022 global map | Ez-Play
How to get the Carro 45t tank for the New winter event on the global map 2022
The Carro 45t tank is an Italian medium tank that was introduced into the game at the last event on the main battalion, it is an analogue of the chieftain and projeto 65, the tank has a very good drum with a mechanism to charge 4 shells.
Carro 45t as a tank?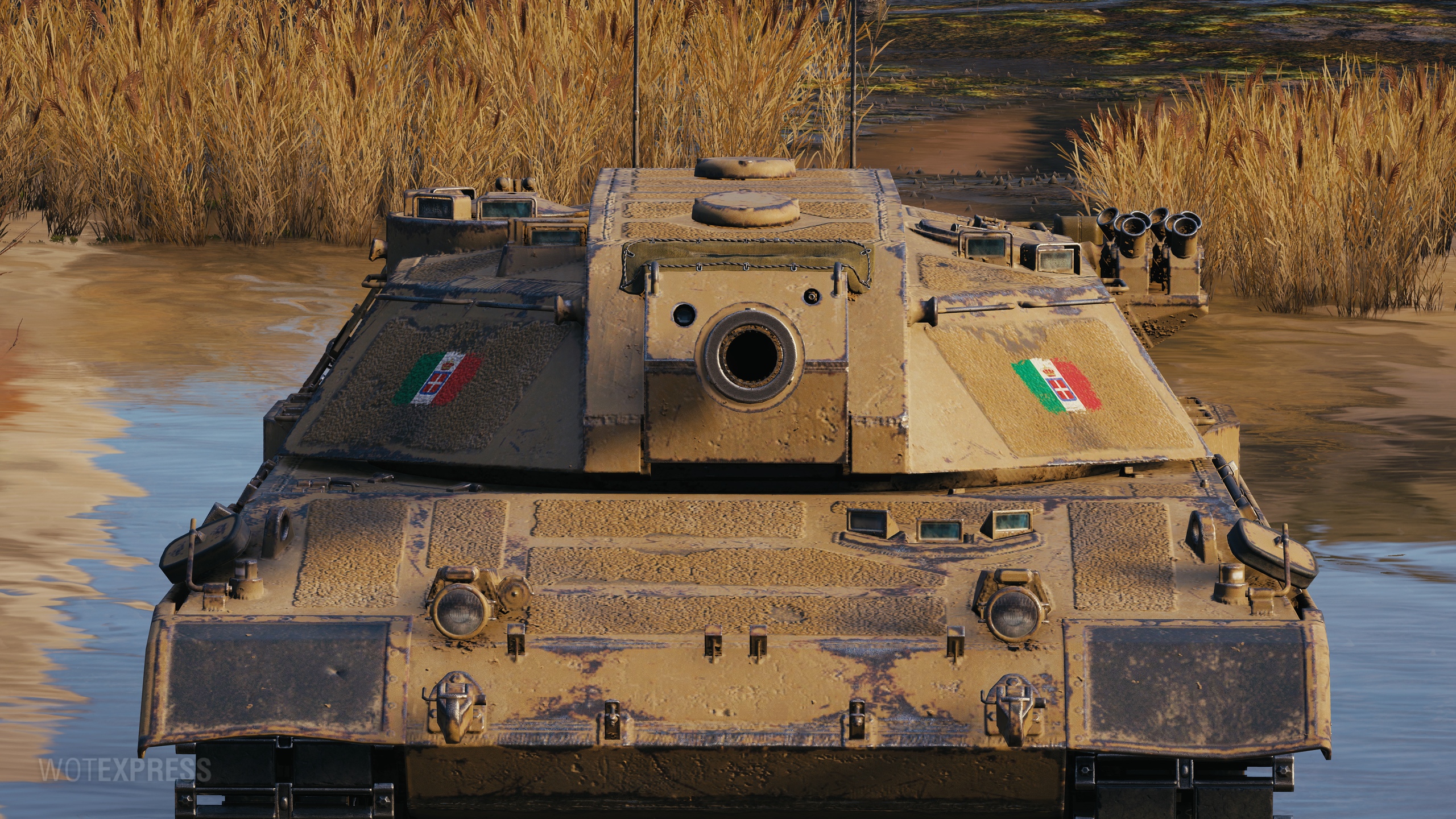 Carro 45t очень подвижный не смотря на свою массу и габариты максимальная скорость 45 км/ч. Обладает очень хорошим бронированием особенно башни в совокупности с увн в -10 градусов, позволяет очень комфортно чувствовать себя на не ровных рельефах карты где можно играть от башни. Орудие данного танка очень точное и имеет разовую альфу 400 хп, а также главным плюсом данного орудия это подкалиберный голдовый снаряд с высокой скоростью полета и которому не страшны заборчики и разные препятствия
How to get the Carro 45t tank for the 2021 global map
The first option is how to get Carro 45t for the global map 2022, you can play in your clan and try to get a tank yourself, if you are not a member of a clan, then you will have to find an active clan for yourself. First of all, you need to look at the fortification of the clan's area, whether they play at lvl 10 or not (if the clan plays, then they have experience and they understand how the battle takes place at the event). You also need to look at the statistics on the global map (it must be at least 50% of victories, if it is lower, then the chance of getting a tank in such a clan is not very high). Well, you will have to play in such a clan all 14 days, in order to get a tank from us for sure, you can get a tank in 7-8 days, more on that later!
What will be required of you if you decide to order this service from us
Minimum 2-3 tanks lvl 10 (exceptions are possible, you need to discuss it personally with the operator)
Premium account for at least 12 days
100 gold to change equipment
Sufficient amount of silver, about 5 million
Other two ways how to get Carro 45t for the global map
Service on the site
The second option is how to get Carro 45t for the Group of Companies Thunderstorm Front 2021, you can personally play in our clan on your account, but for this you will spend at least 6-7 days of the game (There are no risks, you will get a tank 100% ). But you have to play sometimes you will need to play until 1-2 a.m. Moscow time.
The third and easiest option is how to get Carro 45t for Grozovoy Front 2021, you transfer your account to our employees, and we play for you and get the tank, saving you time and nerves - Push
For more information, please contact the operator's chat or the contacts in the section on the website.
And that's all! Share with your friends if you liked this analysis!
Comments for the site Cackle